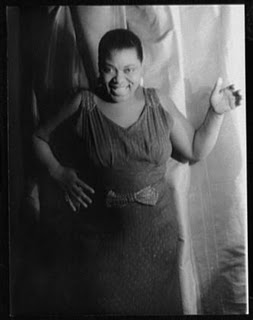 Because race is being discussed explicitly in lindy hop at the moment (and gender, impicitly), this conversation between bell hooks and Melissa Harris-Perry is nice and relevant.
My favourite part is where they talk about how black women are represented as 'difficult', as 'angry'.
M H-P: "I am difficult… but so are white guys!"
This discussion resonates with me, because I often feel as though I'm being 'difficult' or a pain in the arse when I ask event organisers where the pay is, or why I haven't been given the DJ program yet and it's two days before the event. Or when I bring up gender again, or when I want to talk about high heeled shoes again (seriously, fuck – high heeled shoes are something ONLY WOMEN LINDY HOPPERS WEAR and it fucks up their balance, it literally DISEMPOWERS them while they are dancing! FARK! You can try to justify it every single which way, but if high heeled shoes are so fabulous for your fucking dancing WHY AREN'T MEN WEARING THEM?!). Or when I suggest that lindy hopping men might actually be raping and assaulting lindy hopping women. Am I still going on about that shit? Didn't I have that moment to shout about that? It's as though it's ok for me to raise the issue once, but god forbid I keep banging on about it. And heaven HELP me if I want to actually do something about it.
Yes, I am difficult. Because questions about justice or gender or class or race are a bloody pain in the arse when you're trying to continue running the world you always have. Yes, my friend, I am a goddamn difficult pain in the arse. Because your racist, sexist, classist shit is a pain in MY LIFE. I am the pebble in your shoe, mate. I am difficult. I am the follow who won't do exactly as you lead, who insists on bringing her own improvisation. I am the rhythm beyond your step-step-triple-step. I am your interruption.
I'm going to end this post by saying: all that attention and vitriol directed at Ksenia and not at the Siltons was straight up sexism. STRAIGHT UP SEXISM.