Hey, happy International Women's Day, friends. In previous years I've listed women dancers (2011, 2012, 2013, and in 2014 I was distracted). This year I've been too busy to do daily posts, but I did write this on the facey today: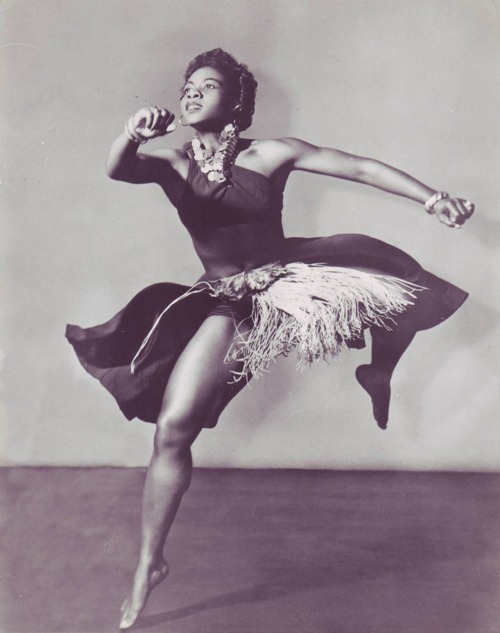 Happy international women's day, everyone!

IWD has a nicely worker-centred history (https://unwomen.org.au/iwd/history-international-womens-day), and it's about celebrating the achievements of the ordinary women around you.

I'm lucky enough to get to work with many, many _extra_ordinary working women in the lindy hop and jazz scene, so I'd like to say THANK YOU to them for be inspiring and encouraging and occasionally mighty fierce!

Thanks to Laura, Bec, and Alice, my co-teachers, who pull out great material and fun, challenging classes. Thanks to Sharon, who said YES to our new Harlem project.
Thank you to Ramona for showing me just how exciting it can be as a woman whose body is an instrument and a source of joy.
Thank you to Marie N'Diaye, for showing me how a fierceness of intellect and of spirit can make for the gentlest and most beautiful dancing.
Thank you to Sylvia Sykes for saying 'lead or follow?' when I asked her to dance.
Thank you to Loz for being _determined_ to dance and inspiring me.
Thank you to Lexi who simply expected me to run a business of my own.
Thank you to the women who come to our dance classes and overcome shyness to shake it like queens on the dance floor.
Thank you to Sugar Sullivan for correcting her gender-specific language in one of my first Herrang classes, and saying "Because anyone can lead."
Thank you to Naomi, Loosha, Justine, Alice, Kat, Manon, Allie, Loz, Fatima, Leru, Superheidi, Bec, Barb, Shaz, Sarah, Naomi, Giselle, Tina, Heather, Mary, Christine, Kate, Kate, Kate, Michelle, Di, Sharon, Peta, Georgia, Jen and the many, many other women DJs who challenge me to bring the shit.
Thank you to Claudia for backing my mad schemes.
Thank you Sarah and the other women who spoke up about sexual assault in our community.
Thank you to Justine for the wickedest sense of humour and solidest DJing and managing skills.
Thank you to that shy young trans girl at fair day who wanted to know about lindy hop but was almost too shy to speak.
Thank you to Marie at the Chicago studio for answering all my emails. Thank you to Hetty Kate for marrying humour and a wicked sense of fun with the best music of all.
Thank you to Eleonora, Jan, Jenny, Elizabeth, Liz, Nurani, Nicola, Julie, Amanda and all the other venue managers who answer all my questions.
Thank you to the women musicians I haven't met, and won't, but whose music makes me dance til I drop. Thank you to Lexi, Tina, Kerryn, Megan, Cheryl, Kara, Karen, Leigh, Peta, Sharon, Trish, Trish, Kate, Kate, Cheng, Marybeth, Justine, Olivia, Becky, Sarah, Melinda, Mel, Trudi, Sandy, Vivi, Bethany, Tania, Luna, Fiona, Alice, Lauren, Evelyn, Sing, Sophie, Emma, Nikki, and all the other hundreds of women who organise dance events.
Thank you to the women dancers I meet all over the world who immediately make me feel welcome.
Thank you to the women jazz dancers who came before us and invented this thing.
Thank you to Shorty George's unnamed partner in After Seben who actually did the swinging out.
Thank you to Norma for demanding "Where's your swing out?!"

Thank you most of all to the hundreds of women who work at the door of dance events, and who tidy up afterwards, who move chairs and arrange tables, who arrive early to set up, who host visitors, who make sandwiches and beds, bank money and count out floats, figure out how to manage events for the first time on their own, chauffeur guests, design flyers and send emails and answer questions and make all this possible, every night of the week, all around the world.
Since I wrote this, I've thought of one million more women I want to thank. Thank you to Anaïs for that big brain and that wonderful dancing. Thank you to Kira for showing me burlesque can be empowering. To women DJs I missed. To the formerly male-identified dancer who chose our dance last night on mardi gras weekend to come out onto the dance floor as a woman. Gaby and Anaïs and Marie the women dancers who are putting together chorus line projects. The women who come social dancing for the very first time. The women who ask me to dance because they want me to lead. The queer women dancers who've come out recently in the lindy hop scene because they feel safe and proud of who they are. The older women who come dancing and rock it on the dance floor with the finest young men they can find. Women band leaders like Laura and Naomi and Hetty Kate and Georgia who bring it on the stage. Nicole who kept a public record of her physical transition. The women who are more than happy to just rock out solo style on the dance floor. Those fierce, ambitious women dancers who move on to teach internationally because they are so determined to be GOOD at this…. there are just so many. So many of them! I can't even begin to name them all!
In my everyday work in the lindy hop community, I deal with far more women than men. Though men have most of the higher profile spots (playing in bands, teaching guest workshops), women by far provide the bulk of labour in the lindy hop community. In Australia, they are most of the volunteers, they are most of the organisers, and they are most of the DJs. They're often also most of the dancers. Despite this, we are encouraged to compete for male dance partners, and discouraged from leading and dancing with other women. Lindy hoppers very rarely point out to each other that most of the labour in the lindy hop world is provided by women, and we tend to privilege the male dancers from the swing era. This last point prompted my Women's History Month posts in the past, and of course my Women Jazz Dancers site.
I think it is important remind ourselves of all the different forms of labour that go into a jazz dance and jazz music community. I hear some men argue that the real 'art' of jazz or authentic 'artistic life' can only be defined as living form music and dance, as a dance teacher or performer. But that is just complete bullshit. I've written about that in Heroes of Jazz and Other Visible Mythologies.
In the simplest terms, there can be no jazz at all without all the invisible labour provided by women. There can be no jazz dance performance or party without a woman to work the door, to clean the floors, to cook the food, and serve the drinks. There can be no jazz musicians working endless gigs without a woman to care for their children, wash their clothes, cook their food. And if these women are not in their lives now, they were there when they were children and young adults studying their art.
Art is not the product of individual creativity and genius. Art is the work of a whole community.