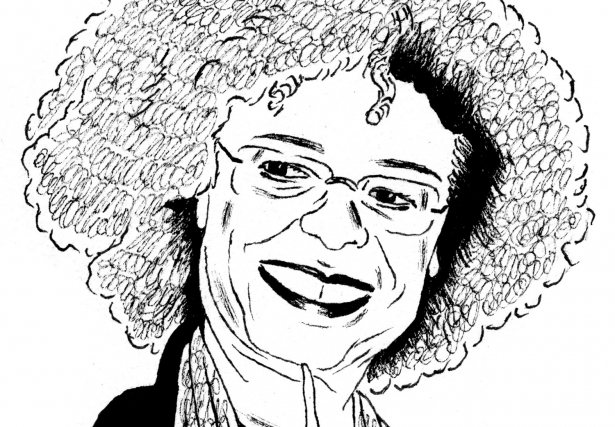 (photo by Andy Friedman from The Nation article linked below)
There was an interesting (and particularly stroppy) discussion about the 'lindy hop career' on the Jive Junction facebook page a little while ago that I keep thinking about.
I have real problems with stories about jazz music and jazz dance (both historical and contemporary) that present it as a series of stories about heroic figures. Particularly heroic men. Who aren't burdened by caring for children or partners. Or otherwise engaged with their local communities.
I get really shitty about this approach because it ignores all the other labour that makes art possible: cooking meals, earning money, cleaning houses, paying for doctors, networking with venue managers, agents, producers, and recording record labels, etc etc etc. And it ignores all the ways in which artists are engaged with and participate in their local communities, and how all these relationships shape their creative work.
This was something that the Ken Burns Jazz documentary did, and which I've written about a bunch of times, in posts like:
I was reminded of this today by a quote-pic (don't you hate those? Can't search them!) getting about on twitter. This is the bit that interested me:
Frank Barat: You often talk about the importance of movements rather than individuals. How can we do that in a society that promotes individualism as a sacred concept?

Angela Davis: Even as Nelson Mandela always insisted that his accomplishments were collective—also achieved by the men and women who were his comrades—the media attempted to sanctify him as a heroic individual. A similar process has attempted to dissociate Dr. Martin Luther King Jr. from the vast numbers of women and men who constituted the very heart of the mid-twentieth-century US freedom movement. It is essential to resist the depiction of history as the work of heroic individuals in order for people today to recognize their potential agency as a part of an ever-expanding community of struggle.
"A Q&A With Angela Davis on Black Power, Feminism and the Prison-Industrial Complex" – The Nation 27 Aug 2014
I'm a bit of a fan of Angela Davis, and have written about her before in A long story about blues, women, feminism, and dance.