A student, who is also a musician, just sent me a message. They're from a rootsy/folk sort of background, and play a lot of gypsy jazz. They're just discovering other types of swinging jazz.
The message said:
"Surely there is nothing better to lindy hop to than Oscar Peterson. Surely."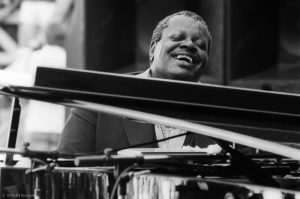 We had a conversation, and at first I was a bit 'mmm, not necessarily,' and it spread into stuff about how groovy stuff with a deep pocket was cool in the 2000s, but isn't necessarily awesome for all sorts of lindy hop.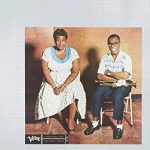 Then I said something like 'but that Ella and Louis album features Peterson, and it's wonderful. Oh, and then there's this. And this. And this.'
And I have to concede: Oscar Peterson is wonderful.
But.
This sort of jazz has a different groove to a big Webb band in full swing, or Goodman's small groups, or Slim and Slam.
And it made me think: I don't want my students to always 'bounce' or 'pulse' in the same way to every single song. _I_ don't want to groove in the same way to every song.
Anyhoo, I was listening to a bunch of different types of jazz just now, figuring out how different grooves work in the music and in my body.
Then I watched this video, and noticed how each musician has a different groove in their body, but a shared sense of time, and they're all listening to each other. And once again, I'm thinking 'music first: musicians can teach us a lot about dancing.'
The end. By Sam.