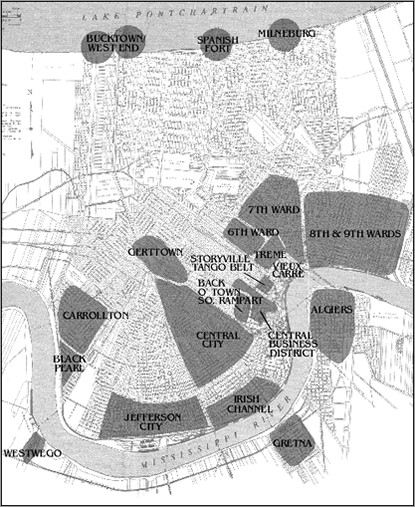 This will make a lot more sense if you read more about it over here at the National Parks Service site. Yes, jazz + parks. It's a strange American thing. Remind me to post about the Century Ballroom and its interesting relationship with the NPS.
If you're digging on these maps, make sure you also check out the Louisiana maps, especially the historic ones.
I have been trying to 'tour' New Orleans via googleearth, but can't quite figure it out. Will report back.
Can I add: MAPS! SKWEEE!