One of the things I like most about Seoul is the culture of visual information. ie signs with pictures. It draws on comic book culture, but also reflects, content-wise, Korean communitarian ethos and values. So informational signs like this one from the subway focus on individuals doing the right thing not for their own safety, but for the safety and comfort of others. Many of the signs also emphasise on younger people's responsibilities to older people. It's a really great discursive tool for peeps to have at hand.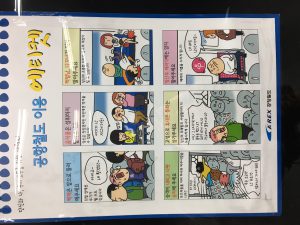 Another thing I really like is the way the Dance Safe peeps in Seoul have used these practices to do some pretty impressive stuff. Here is one of the posters I saw stuck up outside SwingTime Bar in Seoul, above one of the benches where everyone sits to change their shoes (Seoul dancers change shoes before they enter the studio space). So, perfect placement.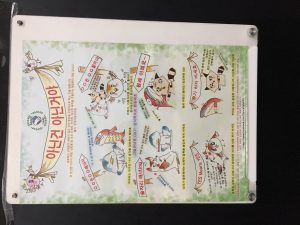 The poster itself is solid gold. It has a light hearted, charming feel very much in keeping with Korean visual educational media texts. It uses animals rather than 'women' or 'men' symbols, which means it avoids gender binaries and norms. Even though I don't read Korean, I can still get the message.
Dance Safe are a group of Korean peeps (men and women!) who're working super hard to raise awareness about personal safety, sexual harassment, and mutual respect in the biggest lindy hop scene in the world. This is no mean feat, as the sheer scale of the scene means they need a zillion posters, pamphlets, and people involved. They're doing some fund raising (with the support of various local organisers) to get $$ together to cover their printing costs.
My media studies/cultural studies brain is super interested in this project. This is almost exactly the sort of work I did in my Phd: how do dancers use media texts within a community so focussed on the body?
These guys are doing things that fascinate my academic brain, but also my activist brain and event organiser brain. How, _how_ are they pulling off this stuff?! I see some racist bullshit coming out of the English speaking lindy hop world about 'Asian', and 'Russian', and 'French' dancers, accusing them of not understanding 'safe space' ideology 'because of culture'. But in my experience with dancers from these countries and other NES scenes, the activism is as exciting and engaged – if not more so – than the English speaking world.
Part of me thinks we need a conference to get all of the safe space activists in dance together to share this sort of information. How exciting!