Plenty of Good Women Dancers exhibition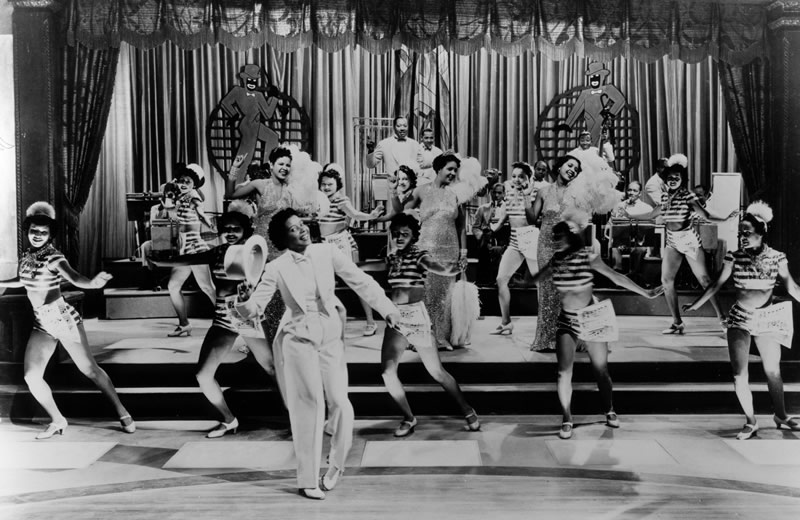 This Philadelphia Folklore Project exhibition is fantastic.
Note to self: chase down Lee Ellen Friedland's latest work, as her project on tap dancers in Philadelphia was so important to my own work. And apparently she's done work on jewish folk dances, which is important for talk about NOLA music and dance. And this exhibit's host is based in Philadelphia.
NB I don't have to explain why this exhibit is important, do I? Ok, I will anyway.
1) Women dancers. BOOM.
2) Chorus line projects are tres chic in the lindy hop world. The most interesting one I've seen so far is Marie N'Diaye's project in Stockholm, where they're based in the Chicago studio, and perform at Herrang, week in and week out. I had no idea just how intense and hardcore this project is until I saw Marie's footage and spoke to her about their training and choreographing work load. This shit is intense.
3) A lot of the biggest name women dancers began in chorus lines. Josephine Baker. Marie Bryant. etc etc etc.
4) These women dancers were insanely fit and strong. They would be performing multiple times during the day, learning new routine every week, singing, dancing, tapping, jazzing, etc etc etc. These were dancing machines. And yet they were often dismissed as bits of fluff.
5) Managing chorus lines was a way for women dancers to participate in the entertainment industry as professionals with serious industry power.
6) Running chorus lines today is just as important for women dancers now as it was then: women working together, running serious projects, training bloody hard, learning to choreograph, run a troupe and dance business, generally be awesome.
7) Being in a chorus line is hard work, and a way for modern women dancers to get mad skills: fitness, strength, memory, quick learning skills, choreography, etc etc etc.
8) Chorus lines are a way for modern women dancers to sidestep the bullshit power politics of dancing and competing with male partners in the lindy hop world. And yet still get mad dance skills that improve their lindy hop.