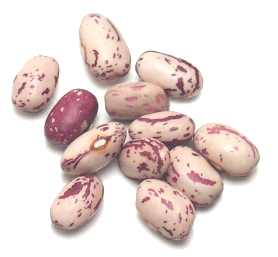 Four weeks already! There was that big bit of exchange in the middle, where I did cook meat, but still. It's been four weeks since we decided to give this a go. And we're not sick of it yet. I guess the next goal is to not eat meat for lunch.
We are still crook. I have no tastebuds, so I can't smell anything and food is very unappealingly flavourless.
Tonight we'll have either nachos or burritos. Both use the same ingredients, except one involves corn chips and one burritos. This isn't at all 'authentic' Mexican food. It's basic, easy cooking for when we're totally buggered.
1. Red slop.
Ah, red slop. Central to all the meals I make. This one is slightly different.
– saute a brown onion til it's see-through and beginning to change colour. I am going with the Indian approach to onions, where you cook it longer (but don't let it burn) so it has a stronger flavour.
– add some crushed/chopped garlic. Get the garlic to change colour or whatever.
– add 1tsp ground coriander, 1tsp ground cumin, 1tsp sweet paprika, chilli powder to taste (which I can't, so whatever). Give this lot 30 seconds or a minute til the flavour rises. …well, I just guessed that bit. Who knows what it smells like.
– add a can of tomatoes and a can of borlotti beans (kidney beans would be the obvious choice, but I don't like them).
Let all this simmer quietly til you're ready for it.
As you can see, this is a very simple, very unauthentic red slop. It's better if it has a rich, red flavour, so you can contrast with fresher salsas.
Now, you're going to need a salsa. I make a very simple one using:
– chopped tomatoes. Don't bother with anything other than cherries at the moment, as they're not in season. Or ditch tomatoes completely.
– some finely chopped onion (green onion, white onion, red onion, whatever).
– some finely chopped garlic.
– some finely chopped capsicum.
– some finely chopped coriander.
– a squeeze of lime juice.
Basically, this is a fresh, bitey 'salad' to balance the rich red slop and everything else. To my mind, this is the most important – the essential! – part of the dinner. There are a million different recipes for salsas, using everything from mangoes to olives. Choose one that suits what you have to hand. I think the fresh herbs are an essential part of this – coriander, mint, parsley are all good things.
Make a guacamole. I used to get really fancy with guacamole, but I've recently decided that simpler is better.
– mash up an avocado.
– add a bit of very finely chopped (if not grated) onion.
– add a squeeze of lime or lemon juice.
– add some freshly ground salt and pepper.
You're done. I'd even ditch the onion, or replace it with garlic or just not use it at all. The point is that the avocado is just ripe and perfect. I prefer lime to lemon juice. You could add a smear of very good olive oil if you like, but it's not really necessary. Make the guac fresh, or not at all. And don't waste your time with pre-made guacamole. It's just as cheap to buy an avocado and it will taste a million times better. A pre-made guac doesn't save you time. Mashing an avocado is as quick as peeling open those annoying plastic containers.
If you're making burritos, put onto the table a bowl of each of the salsa, the guacamole, the red slop, some baby spinach or other salad greens, some plain yoghurt (I don't like sour cream as I prefer sharper flavours, but you could use that instead), some cheese (that's where things get really inauthentic), some finely sliced chillis, anything you think would be nice wrapped into a burrito. I quite like those gherkiny pickle things that you can get from Mexican joints, and I also like those pickled giant yellow chillis.
Now: everyone make their own!
If you're making nachos, you're going to need some good corn chips. Nachos is a bit of a lazy/special occasion/holiday alternative for us. I like to get the organic plain corn chips from the deli. Whatever you get, don't get a flavoured brand, and avoid big brands like Doritos. They are yucky. You want a really corny flavoured corn chip, and it's best if they use a bit of sea salt and a decent oil. The corn chips are a base for other flavours, not the main event. This will be the most expensive part of the meal if you're using fresh ingredients.
Spread the chips on a plate, spread some red slop on top, then some cheese. Again, this is inauthentic town. Put the plate under the grill til it goes melty or brown or to your preference.
You have to serve this with salsa, and I like to add gaucamole, yoghurt, spinach, etc. I'm also very conservative with yoghurt. The salsa is the main event.
I never make either of these dishes with meat any more, as I prefer the tasty, thicker flavour of the beans. You could use a pulled pork or grilled fish or chicken instead. But the most important parts are the salsas. You can make more than one. The point is that the rich red stuff or pulled pork or grilled fish or whatever is a base for the exotic, interesting flavours of the salsas. It's also important to use fresh ingredients. Don't bother with premade guacamole. If you can't get a good avocado, ditch it altogether and have yoghurt or sour cream alone. The point is that the flavours are tasty and fresh.
If you make a heap of red slop, you can freeze it for next time, and it makes an easy, quick dinner at a moment's notice.