It's 14*C here, but it feels 7, which is VERY COLD for Sydney. I hate the cold, which is why I didn't like living in Melbourne, where the lindy hop is better, but the weather is not.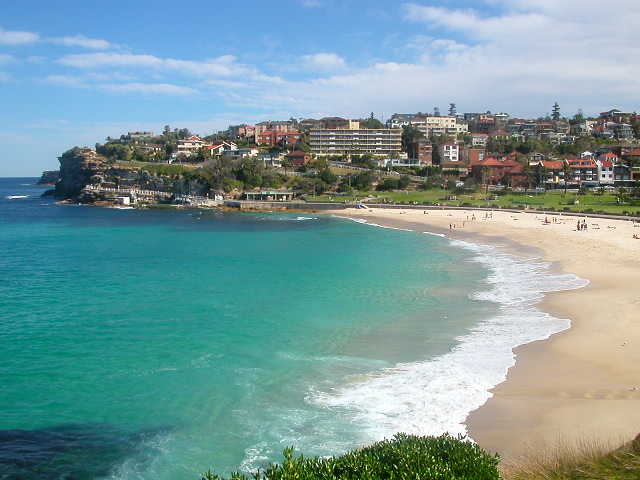 Sydney is beautiful. It is that city you see in the tourism ads – beautiful beaches a short city bus trip from the CBD. It has all the culture stuff Melbourne does, only people in the galleries and bars and music venues are wearing thongs or tshirts and their scarves are affectations not necessity.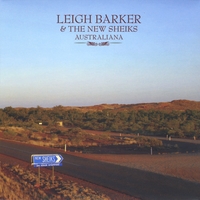 I really don't have much to write about right now. I'm a bit busy – got a few events to run (three at last count), classes tonight to prepare for, practice tomorrow to think about. But I do have a new CD or two. I saw lovely Leigh at Unity Hall on the weekend and he gave me his band's new CD 'Australiana'. It's not danceable music at all, which is really quite nice.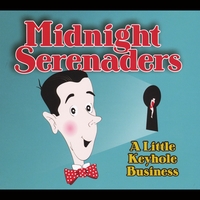 My copy of the Midnight Serenaders's new CD 'A Little Keyhole Business' arrived, and it's not so great, which is disappointing. I reckon their second album is the best. But they're a fun band, and I bet they're superfun live, so it's nice to support them.
I'm waiting on a CD or two from a Very Famuss Musician to arrive. Their publicist asked if I wanted one, and I assume she wanted me to review it or talk it up or whatevs. I'll write a review when it gets here, and we'll see what it's like. I have to say: there's nothing more exciting than a Very Famuss Musician you admire asking if they can send you a copy of their CD. Even if it is their publicist asking.
[Meanwhile, I'm listening to the New Sheiks' new CD 'Australiana' right now, and it's so very good. I had thought about writing a post about the way I/we listen to music across genres, and how musicians play across genres, and how that's important, but I don't have the brain for it right now.]
The little red counter on my email icon keeps ticking over. People are responding to the storm of emails I sent out yesterday. I'd finally gotten it together after a couple of weeks of dodgy health, and did some admin work. Working those contacts. The biggest part of my workload is maintaining contacts. With musicians, with venues, with other event organisers, with sound engineers, with visiting (or possibly-visiting) dance teachers, with local dancers, with artists and designers… there's really a lot of leg (and mouth) work to be done. Lots of people to talk to and telephone and email. And nothing's harder when you're feeling a bit rough than getting it together to have a sensible conversation with someone you don't really know.
I've stopped reading a lot of the blog posts and bits and pieces discussing gender in the lindy hop world. Mostly because most of them aren't terribly good. I don't think everyone should learn to lead and follow. But I do think every lindy hopper should be able to solo dance competently and confidently. You can draw your own euphemism if you please. I don't see the point in arguing for women leads. If you can't accept the fact that women are as competent leads as men, then you probably don't know much about lindy hop. Or men and women. And you aren't worth my time. Women should just lead if they want to. The end. I reckon it's more important for the male leads to realise just how much better most of the women leads around them are, and lift their game. More importantly, particularly in scenes with fewer leads than follows, the male leads need to get up off their arses and lift their game: the women dancers around them are so much better than they are, they're turning to solo dance out of desperation. Desperate for a challenge. In sum, the best way to maintain the heteronormativity of lindy hop is for men to be really fucking good leads. Right?
No, I'm not convinced either.
I haven't done a heap of DJing lately. The Roxbury, one of Sydney's only proper dancer-run lindy hop events has folded forever. Sad times. That was my favourite DJing venue. There's still Swing Pit, but I quite liked having an event I could go to and have no responsibilities – just turn up late if I wanted, dance as much as I wanted, leave when I wanted. And if there was a problem with the sound, I didn't have to fix it.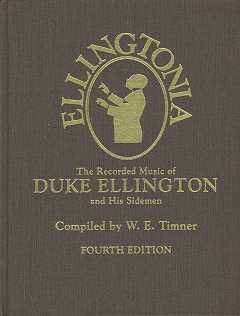 I did buy a copy of Ellingtonia, the Duke Ellington discography. It's great, but the format of each entry is kind of annoying – instead of listing each musician by name, their initials are used. This sucks, because it means you have to flick back to the guide to figure out who's who. Makes sorting your music collection really tedious. But then, I think it was hand-typed. It's certainly self-published. So typing out every name would've been a bum.
Duke Ellington, aye. Just when I think I've gotten over him, I hear something new, and he draws me back in. I'm really enjoying him in 1941 atm. Again. My current favourite songs is 'Goin' out the Back way' from '41, which I heard a DJ playing in a smallish dance comp somewhere in the states or Canada. It's the perfect lindy hopping song. Which of course is the perfect solo dancing song.
Solo dancing has really changed my perception of tempo and speed. Nothing's too fast when you're dancing on your own. Which I guess relates to the challenges of following: when you follow, you can't really change the 'speed' or 'tempo' at which you and your partner are dancing. The lead gets to decide how many steps you both take. Whether you swing out like crazy people or just step gently through some nice rhythms. When you dance on your own, you get to decide everything. But this has also informed my leading lately. And I'm simply not a terribly talented follow. I would quite like to be a brilliant follow, but it just doesn't gel for me. How even does following work?
Perhaps my biggest problem while following is that that I just forget I'm not leading, and I introduce steps or rhythms which are ignoring what the lead is doing. And that's not cool, whether you're leading or following. So, you know. Leading. That's where my brain is at. I actually think that you have to decide whether you're a lead or a follow, if you really want to level up your dancing.
Sure, you can do both and that's cool. But if you want to get really good at one, you have to dance that one exclusively for a while at least. Because there's a significant part of your dancing which isn't conscious decision making. It's an unconscious response to what's going on. When I'm leading, I'm responding to what the follow is doing (where their weight is, the tension in their body, the shapes they're making, the rhythm or timing they've got going on), and I respond by initiating something that develops their theme. When I'm following, respond by responding. Sure, I can bring my shit, but someone has to lead, and someone has to follow. They're different roles, and particularly when you're dancing at higher tempos, you gotta have a clear idea of who's doing what. This opinion could really just be an expression of aesthetic preferences: I like to see a clear lead and follow in a partnership, not a muddied, blurry mutual exchange. Not because of politics, but because of physics and biomechanics. And rhythm.
Lennart Westerlund says this thing: "yes, you have the steps, but you do not have the rhythm. I cannot see the rhythm." He said this about a million times while he was here, and eventually someone in a small teachers' session asked him "Can you demonstrate the difference? I don't understand what you mean by 'see the rhythm'." So he danced a phrase or two where the rhythm wasn't clear. Then he danced a couple of phrases where it was very clear. It was quite stunning: I felt all my muscles jump and leap in a real, physical Pavlov's lindy hopper effect.
So when I watch someone dancing, I don't want to see a sort of vague blurring of steps. I want to see the rhythms, the shapes, the transfers of weight. I don't just want to see which foot a dancers weight is on, I want to be able to see which part of the dancer's foot is on the ground, and whether or not their weight is committed to that particular part of the foot. I want to see muscles recruited efficiently, and turned off when they're not needed. I really want to see a nice, swinging timing. And I want to feel that leap and jump in my own muscles as I watch. So, I guess I want to see someone lead, and someone follow. I don't care if you're taking turns in each role during the dance, but you can't both drive. Someone has to lead, someone has to follow. Doesn't mean the follow isn't also contributing (and I've gone into how in detail before). Means that you're doing lindy hop, which prefers requires participation from each dancer.
Lennart says that too: "someone is leading and someone is following." I don't think he cared who was doing what (if he did, he was tactfully discrete with his opinions :D ), he just wanted to see a lead and a follow. But Lennart also made another lovely point: "I don't want to be speaking all the time. That is boring. I want to hear what my partner has to say." All of that is of course wrapped up in his phrase, "We must make friends with the music." What a lovely thought: that we come together, as partners, through friendship with art and the creative work of other people.
HIPPIES!
To be honest, I'm still working through the concepts Lennart Westerlund introduced me to in May. Was it only two months ago? But Lennart's relaxed, gentle approach to rhythm and timing has changed my brain. He could be dancing very simple, gentle, relaxed figures, but stuff them full of highly complex rhythms and timing. It's a fabulous idea, and it's something I've been thinking about for a couple of years, and which guides the content of our classes. I'm sure the more 'intermediate' dancers find it terribly boring and naff – they just want 'new moves!' when I'm thinking 'moves shmooves – give me an outline and I'll fill it in with far more interesting stuff.'
I've noticed that the very best lindy hoppers in the world (the Swedes, and Skye) tend to use a lot of quite simple figures, but their timing is supremely complex. And that complexity is dictated by the music. People like Ellington. 'Rockin in Rhythm', your phrasing is so difficult. Yes, they do use complex moves as well, but the fundamental assumption of good lindy hop is that a simple shape (a swing out, a tuck turn, a circle) is also something highly sophisticated if you make it so.
The thing I like about this relationship between simple and complex, is that these guys looks so relaxed when they dance. Everything they do looks easy. Until you try to reproduce it. There are quite a few dancers around at the moment who are quite fabulous, but their dancing looks so overwrought. They look like they're Working. So. Hard. I want it to look so easy; I think 'oh, I can do that' and then I try, and realise that it's not humanly possible. And of course, the relationship between 'simple' and 'complex' is a little like the relationship between 'hot' and 'cool'. I've written about that a lot, so I won't go into it again. Except to say, that the most important part of lindy hop is being relaxed in your body, until you need to turn a muscle or muscle group on, then that part of you is on.
I think that this is part of what makes the 'swing' happen. Don't rush. We're not rushing. We're cool. We're not hurrying. It's uncool to hurry.
I didn't mean this post to become a big spiel about dancing. I'm doing a LOT of reading at the moment. Stacks and stacks. I'm on GoodReads as dogpossum if you want to talk books. One of the things I am reading more of at the moment is comics. I've always been a bit of a low-level fan, but I'm frustrated by how quickly they read. I need more bang for my buck – at least more than an hour from a book.
I've been reading Wonder Woman lately, particularly the Gail Simone series starting with The Circle. LOVE.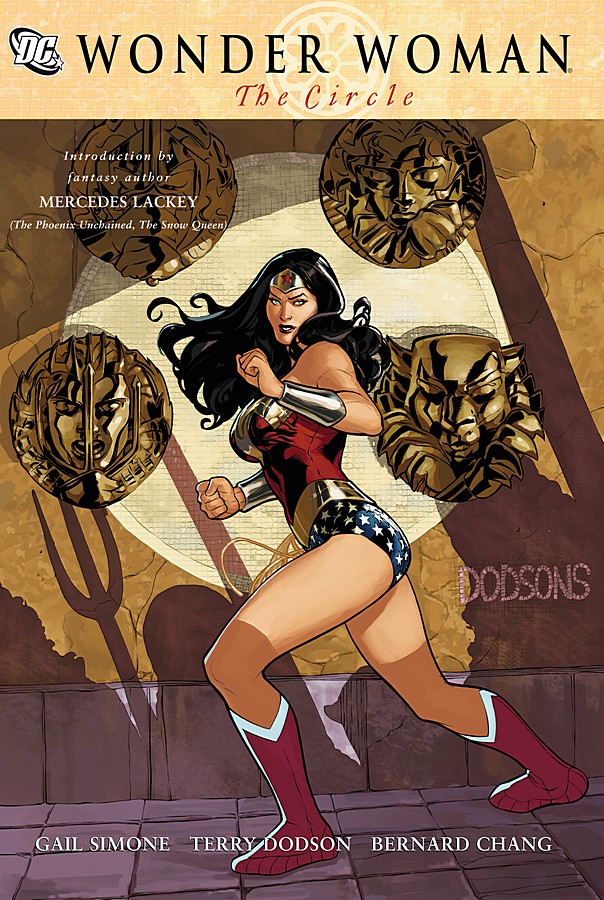 I quite like the New 52 Wonder Woman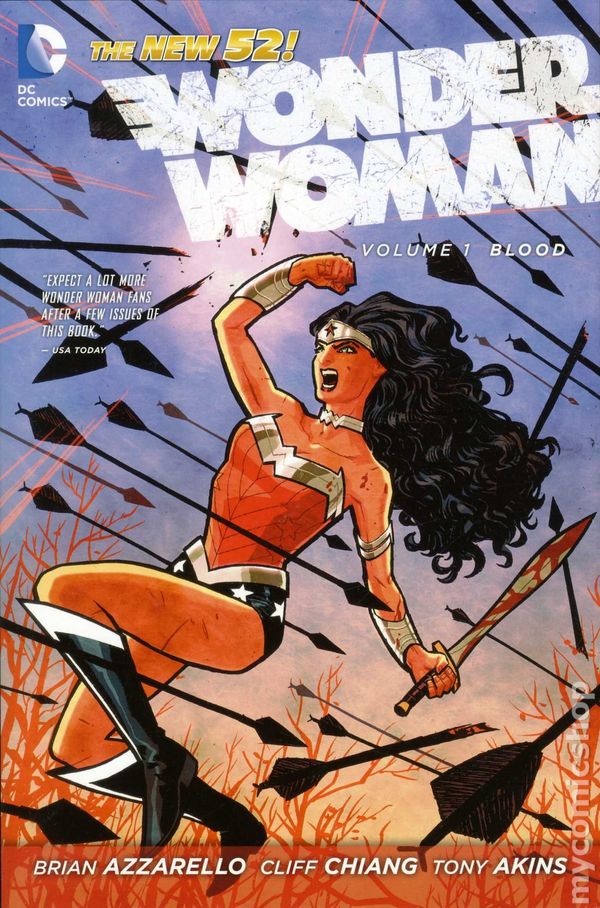 And I REALLY like the New 52 Batwoman. The art is just gorgeous.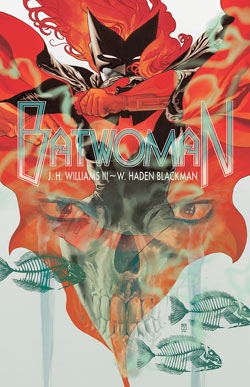 I wasn't struck on the New 52 Batgirl (boring).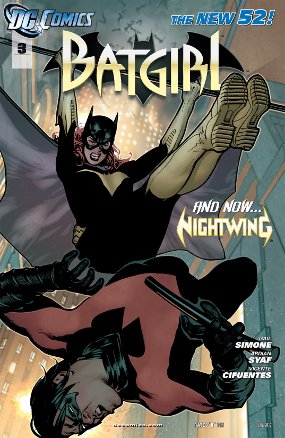 But of course, the new Ms/Captain Marvel is THE BEST EVER.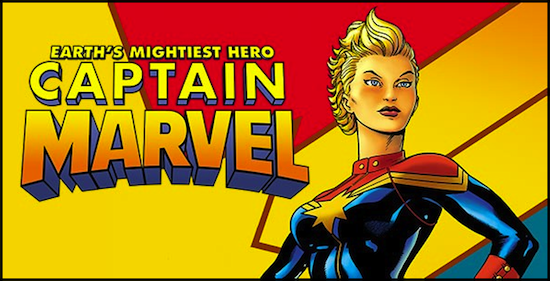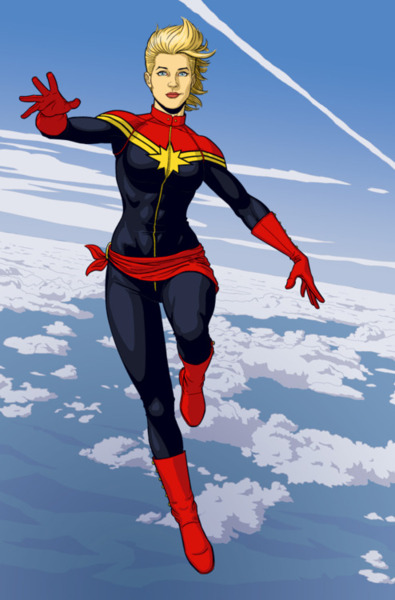 And I am totally on this bandwagon: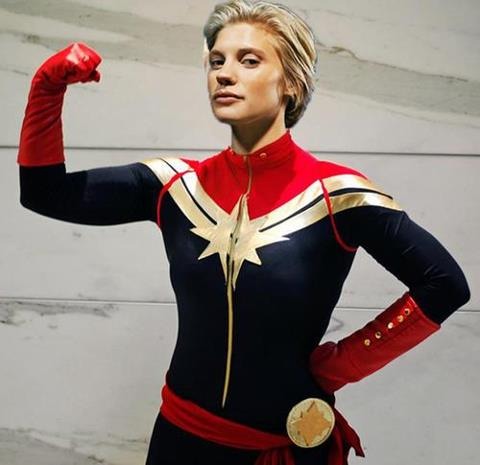 I've also been reading Saga, which I quite like, but I'm just not a Vaughan fangirl.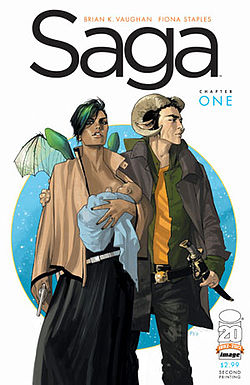 I'm a fan of trade paperbacks because individual comics just don't last long enough. And, to be honest, I find the writing in a lot of comics that I'm reading jus doesn't come close to the good SF that I read. And I read a lot of SFic and SFant.
But Wonder Woman. She's the best. Especially when she's drawn by Cliff Chiang.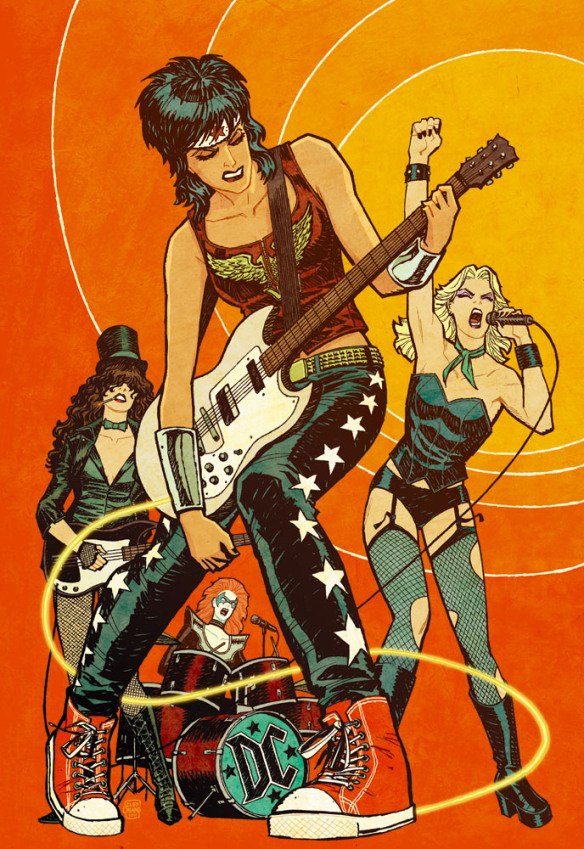 Writing this post, I realise I've heaps more books and music and television too talk about! But I have things to do.
…so if you want to talk about Hemlock Grove or Teen Wolf or The Fosters or The Returned or Top of the Lake, assume I'm interested!