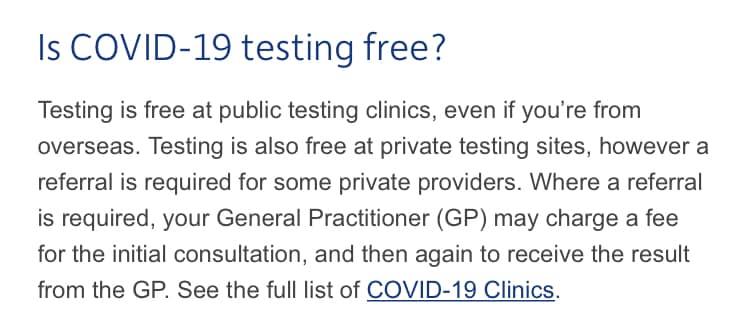 Is COVID testing free in NSW?
YES.
Even if you're not an Australian resident?
YES.
Testing at private clinics
– Some private clinics need a referral from a GP to get the test, and the GP may charge or bulk bill for that appointment.
– There are some dodgy private clinics with misleading fb ads talking about charges. If you're confused, go to a govt testing centre to be sure.
Nb Victoria beat us in testing numbers today. We can totally win tomorrow.