I like to think of Frankie Manning's birthday as the day we white people kick off a week of deep diving into supporting black civil rights. Here in Australia, it's reconciliation week. This land is home to the oldest culture on earth. And some of the most persistent and terrifying racism.
If you don't have the stomach for reading about the horrors of black history here and in the US, focus on digging out and supporting black artists, thinkers, activists, workers. Be the person who clears a space so they can stand. Still your voice so they can speak.
This iconic image is by aboriginal photographer Mervyn Bishop. He composed and shot the image.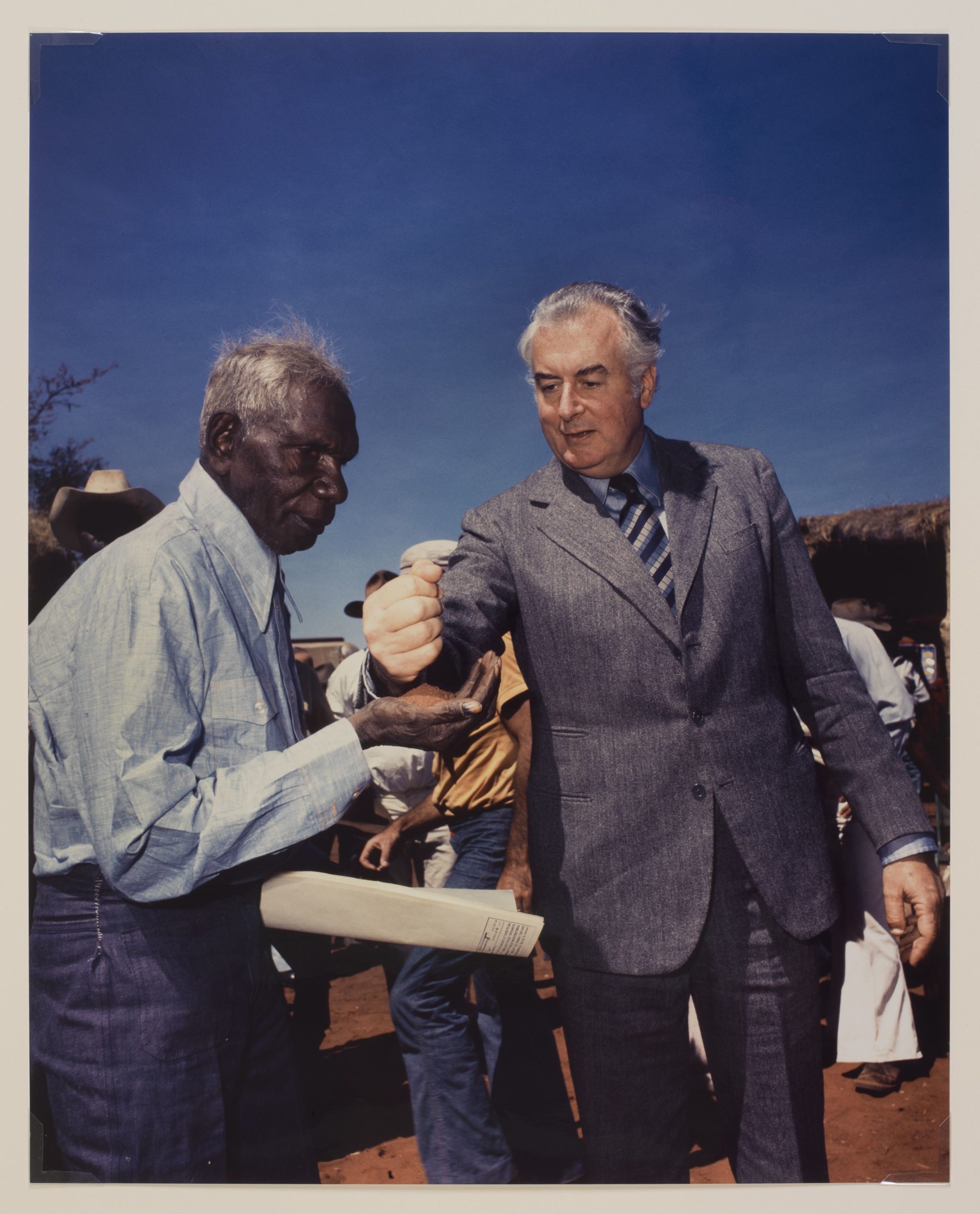 …on 16 August 1975, he covered a historical event at Wattie Creek in the Northern Territory. This significant moment in Australian history followed a nine-year strike over the working conditions and request for traditional lands to be returned to the Gurindji people. This photograph captures Prime Minister Gough Whitlam pouring soil into the hand of Aboriginal rights activist, Vincent Lingiari on the occasion of the successful passing of the revolutionary act of parliament.
(source)
-> land rights + labour rights + black civil rights
Useful topics to follow up:
– Wave Hill Walk-Off (1966-1975)
– Gurindji people
– Vincent Lingiari
– Aboriginal Land Rights (Northern Territory) Act (1976)