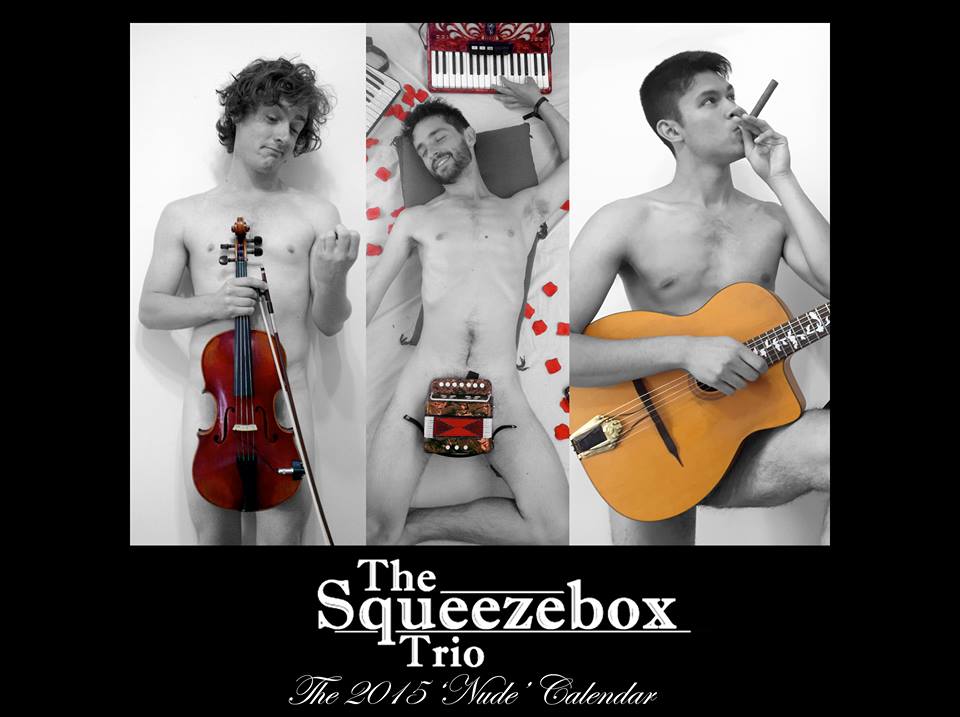 One of my favourite Sydney bands, the Squeezebox Trio is doing a little fund raising… is it fund raising? Whatevs. It's magical.
The bit of text accompanying this gem on fb:
It has happened…The Defining moment of our generation is here…

The Squeezebox Trio 2015 'Nude' Calendar…
Available from: thesqueezeboxtrio3@gmail.com …

And it will blow the minds of anyone who enters your house for 1 year…

For the sweet price of $20

Naked…
If you like jazz, and you like jazz musicians, you might consider buying one of these from here. Or even buying some of their music.