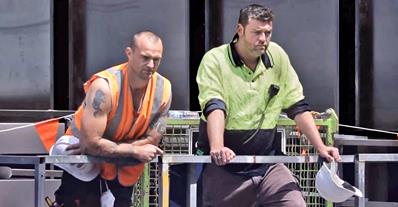 This Guardian piece fails to grasp how sexism works. It demonstrates how clueless people are about power in public places: the assumption is that the content of shouted addresses to women by men on the street is the problem.
When it's not: the issue is that men in groups (particularly, as in this case, white 'straight-reading' aka hegemonic masculinity, men) feel that it's ok to yell at lone women in public spaces.
The issue is not the content of public discourse, but who has access to and controls public discourse. And public space. So in this ad, these men are still the ones who 'own' this public space (dominating it aurally and vocally, as well as physically), and women are still the objects passing through that space, to be acted upon by male subjects.
…I am reminded of this.