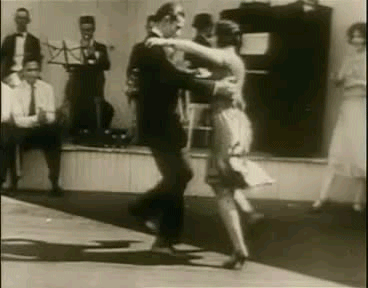 (image from here)
I'm mad keen on partner charleston atm. I go in and out of love with it, but now I'm the best at lindy hop*, I can concentrate on other dances.
*I feel I need to signpost that this is a joke, because I quite regularly get dumbarse readers rolling through who're just a bit too literal. While I'm at it, I do actually hate all men**.
**That was a joke, too. But I get accusations of man-hating every couple of months. I mean, obviously.