This weekend looks like fun.
First: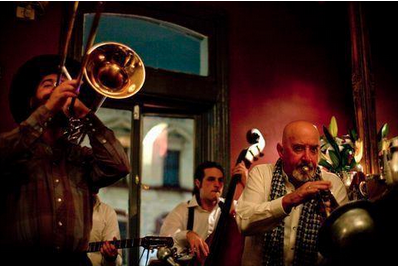 Geoff Bull and the Finer Cuts are doing their first explicitly-for-dancers gig at the Performance ball on Saturday. SQUEE (linky)
Second: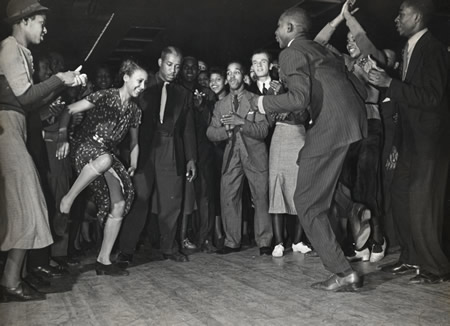 The Speakeasy is on again after the ball, and that will be FUNTIMES as they are doing the usual excellence, but also including a jam style battle. There aren't any rules for this battle, really. You go in as an individual, as a lindy hop partnership, as a solo partnership, and you dance what you need to dance, then you get out. There are real prizes and everything. I have no idea how it's actually judged, but as per usual Speakeasy style, audience participation and general enthusiasm will no doubt be deciding factors.
I'm DJing a set at the Speakeasy in the main lindy hop part of the space, and I'm really looking forward to that. FUNTIMES.
(linky).
The details:
Performance Ball
– Saturday 25 August, doors open 7.30pm, close at 11.15pm
– Free class with Sam (aka me) and Alice from 8pm
– Balmain Town Hall
– $25 online purchase or $30 at the door
– Featuring live music by Geoff Bull & The Finer Cuts and live dance performances.
http://www.facebook.com/events/253921514713395/
and then
Speakeasy Late Night Party
– Saturday 25 August, doors open 11.30pm, close _very late_
– Entry $10
– Crossover Dance Studios, level 1, 22 Goulburn St CBD
– DJed music for srs party time dancing (2 rooms of music)
– lots of (free) cakes, snacks and goodies
– late night jam-style battle (open to and welcoming all solo and partner dancers)
http://www.facebook.com/events/201612056634174/
NB: if you're short of cash or want a chance to meet some peeps, both events love volunteers and comp them with free entry.