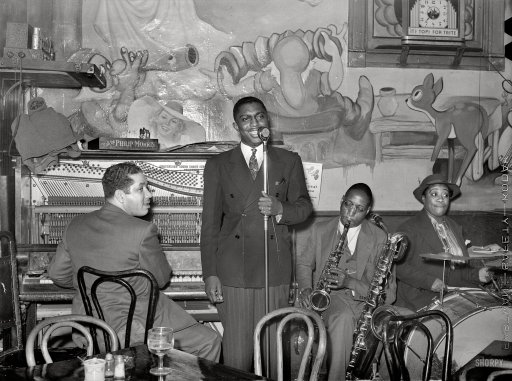 I've just been reminded of this Shorpy photo (Cafe Society: 1941) by a friend on Faceplant, and it includes a list of black women drummers from this period:
Here's a list of African American female drummers who may have worked during this time: Henrietta Fontaine, Hetty Smith, Mattie Watson, Helen Cole, Dez Thompson, Rae Scott, and Alma Hightower. I haven't seen a photo of any of them to compare to the drummer pictured here.

They're mentioned in the book "Swing Shift: All-Girl Bands of the 1940s" by Sherrie Tucker.
I NEED TO GET MY LEARN ON