Last night there was a lunar eclipse, and I was up at midnight to see it. It was an amazing thing, but now I am feeling the late night in my bones.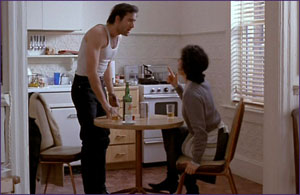 I'm 'preparing' for another Speakeasy (10:30pm next Friday night, Crossover studio, 22 Golburn St, Sydney), when I should really be lying on the couch watching Nick Cage rage against the injustice of his severed hand before being ravished by Cher. I should perhaps also be eating a little high-end chocolate.
But no. I'm fucking about with my music.
Last night I went to my second dance christmas party of the year, and it was good. Both dances featured Pugsly Buzzard, which is pretty ok, as he is pretty damn good. Last night he was playing with a drummer and a broken legged tuba player (there's a joke in there somewhere), which was kind of odd, considering the crowd was mostly rock n rollers (that school teaches rock n roll and lindy hop). But it all turned out ok in the end. Most of us can get behind a bit of dirty Fats Waller or growly early rhythm n blues. I danced my pants off, sweating through three shirts and asploding my poor knees. I was leading an awful lot, more than following, and by the end of the night I had complete brain drain and couldn't string two moves together. Need. More. Moves.
I think my favourite part of the night was dancing to a particularly awesome mashedup version of 'Shake That Thing/Shimmy Like My Sister Kate' with a really fun friend who also likes to dance de solo, and also does dancehall, so she's packing serious hip isolation. No, wait, the best part of the night was dancing with her near some older rock n rollers. Older rock n rollers can be very conservative about gender stuff, so they were quite disapproving.
Actually, I know my favourite part of last night was after the band had finished, watching Bruce and Sharon dance to a rock and roll song and finally understanding why people dance rock and roll. I really can't stand that partner stuff where the guy kind of hunches forwards with his elbow glued to his right hip, his arm bent 45 degrees, and kind of bobbing his head up and down, looking at the floor while he spins and spins and spins his partner. Boring Town. But Bruce and Sharon – with their exciting, dynamic amazing dancing of amazingness – made me realise what the big deal is, and I was almost moved to Cross The Floor and take up something a little more modern. Almost.
I liked it that the gig was at the Marrickville Hardcourt Tennis Club, which is also a Portugese social club, and that meant the food was interesting. This is one of the positives of the Australian social club scene. And I liked very much that the band played that Donald Harrison/Dr John version of 'Big Chief'. The nice thing about a crowd from different dance styles and scenes is that there's going to be someone out there who will give each song a go.
But today I am feeling very seedy.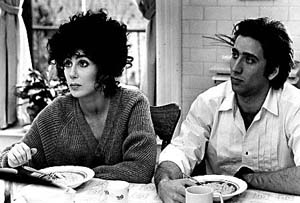 Last night followed a busy Friday night where Alice and I taught at Swingpit and I realised that when I'm teaching dance I'm just as 'on' as when I'm tutoring or lecturing, except I'm doing the equivalent to aerobics at the same time.
I was so bloody buggered afterwards. It was total fun, though, and it was really nice to talk about Frankie Manning to a bunch of new dancers, and the importance of pretending you're a 90 year old man on his third hip. I think the best part of teaching is figuring out that the silliest (yet most authentic) jazz steps make other people giggle like fools as well. It's very, very nice to see people who enter the room shy and uncomfortable at their first dance class transform into exhibitionists, simply through the power of ridiculousness. I'm also kind of fascinated by the fact that I'm talking about pretending to be a man when I'm dancing while I'm standing in front of a crowd of men who then use me as their model for movement. Genderflex to the power of n, to the point where it's not even really worth bothering trying to figure out whether we're using 'masculine' or 'feminine' movements. And I keep coming across deaf dancers, dancers who really get what's happening in dance. Oh yeeaaah.
After we finished that, I social danced like a crazy person until I realised I was dying of dehydration and a bit tired and overwhelmed by the noise and had to sit outside for a little bit. Then I danced some more.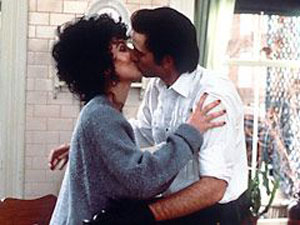 I do love dancing. I love it so much. And I'm quite enjoying not DJing as much. More dancing. More. Now I am madly frustrated by my lack of moves for leading. Luckily, there's a solution for that problem.
Ok, so now I'm sitting on the couch, kind of melting in the humidity, but at the same time still stupidly dehydrated. Trying to get my brain around some music for the Speakeasy, and not doing so well. Everything feels a bit loud and a bit annoying. Really, the only solution is a little Japanese funk.
Or, really, a bit of light weight soul would be a better fit. I really like this particular version of I Need A Dollar by Aloe Blacc:
But, really, the best of all things is a bit of Sharon Jones
All that is the kind of action that goes down well at a Speakeasy (I've written about this event lots of times because I love it). I know, the name suggests a sort of 20s vibe, but it has that name because that's what it was at first. But now it is legit. I like to do this soul/funk stuff, but I find it gets a bit old after a while, and I really tend to lean on people like Big Mama Thornton and then over into the gutsier vocal blues at higher tempos. Last time I did this gig, I really wanted to play the Propellerheads doing 'History Repeating' with Shirley Bassey because I remember dancing to it in nightclubs, but it doesn't actually work that well when you compare it to really good music. I mean, it's good, but it's not brilliant. Shirley Bassey is, though.
I really like the way all this stuff is in stereo. It kind of blows my brain.
Really, a successful Speakeasy set ends up being 3 parts NOLA, 1 part Big Mama Thornton. But right now I think I need to watch Olympia Dukakis disapproving of weak-willed men for a couple of hours.