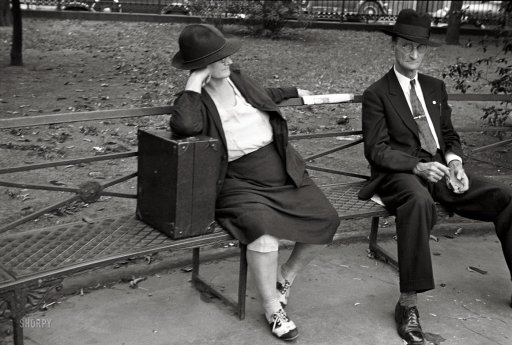 I've just done a new 8tracks:
These are just ten slower songs with women singers. Singers who have voices that make me stop and pay attention, or versions of songs that I'm just not sure about. These are probably, then, songs warranting a little suspicion. A second look, at least. Or narrowed eyes.
I put them together randomly, beginning with the Madeline Peyroux song. I saw her live a few years ago in Melbourne at a fancy theatre and she was a) really late on stage, and b) complete and utter rubbish. She really irritates me, and she fuddles her way through this really great song. That is why she's here. Because, despite all that, the song is good because the rest of the band makes up for her mess. I've never played any of her stuff for dancers. Shame on me if I ever do.
Nellie Lutcher is a gun. She plays the piano.
Same with Martha Davis. This song is buttery, velvety magic.
Peggy Lee. Nuff said.
Same with Dinah Washington.
Ella Johnson: I keep forgetting her, and I shouldn't.
Mildred Anderson, falls off the note every now and then, but her voice is amazing.
Koko Taylor will kick your arse up and down the stairs.
Molly Johnson, doing an unusual version of Summertime. I'm not sure if I like it.
(title artist album bpm year length)

Weary Blues Madeline Peyroux with Dean Parks, Larry Goldings, David Piltch, Jay Bellerose, Lee Thornburg, Scott Amendola Careless Love 92 3:41

That'll Just About Knock Me Out Nellie Lutcher Hurry On Down 113 2:31

Kitchen Blues Martha Davis acc. by unknown BluesWomen: Girls Play And Sing The Blues 80 1947 3:05

Careless Peggy Lee and The Four Of A Kind Complete Peggy Lee and June Christy Capitol Transcription Sessions (Disc 4) 81 1947 2:06

Stormy Weather Buddy Johnson and his Orchestra with Ella Johnson Walk 'Em 72 1951 3:19

Hey, Good Looking The Ravens and Dinah Washington Dinah Washington:the Queen Sings – Disc 4 – Please Send Me Someone To Love 132 1951 2:43

Hard Times Mildred Anderson No More In Life 67 1960 4:15

I'm Lost Mildred Anderson No More In Life 55 1960 4:36

I'm Gonna Get Lucky Koko Taylor South Side Lady (Live in Netherlands 1973) (Blues Reference) 58 1973 5:25

Summertime Molly Johnson Another Day 137 2002 4:23