Things I don't have time to write about, but want to:
1. Creating your own personal flava flave as a dancer. Not in the sense of 'finding your own style', but in the sense of finding your unique body part/shape/movement/whatever, refining and exaggerating it. I want to talk about this in terms of gender and bodies, because in lindy hop women feel pressured to become invisible – to become yet another skinny, white, conventionally attractive, made-up, ordinarily-fashionable bit of scenery. I think it's far more exciting for each of us, as dancers, to really look at our bodies and the way we move, to pay attention to the things we love doing, and to work from there. Rather than letting our eyes slide past the body part that makes us unique because it feels 'too big' or 'too small' or 'too fat' or 'too skinny' or 'too not like everyone else', we should try to look at it. We should really look at our body, and the things that make it unique. And we should try to emphasise those 'too not like everyone else' parts with movements and framing and rhythm. Because it is those things that make us memorable.
Women are encouraged to become invisible in our culture. Jazz dance – real jazz dances – requires the unusual. It asks us to become memorable.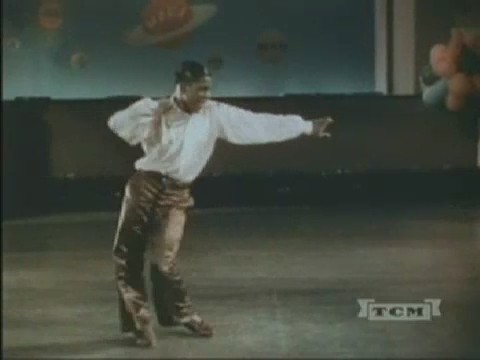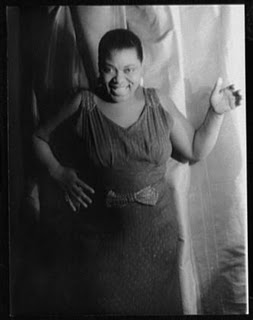 (Bessie Smith)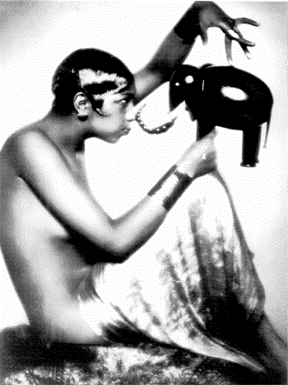 2. Teaching dance using interesting approaches. This is a big one, but basically I want to spend some time thinking through teaching practice for dance. I am heartily tired of the 'chalk and talk' approach to teaching. It's rubbish in universities, it's rubbish in dance classes. It sets up stupid hierarchies that ultimately benefit no one and produce ordinary, unimaginative dancers.
I also want to talk about teaching groups where students have different levels of skill and experience. There's this insistence in dance that we must teach classes of particular levels, at though every class of 'beginners' or 'intermediates' or whatever the fuck you decide to call them (because these words really have nothing to do with the students themselves) were a homogenous blob of boringness. No! Every single class is made up of people with different skills and abilities. And it does us all a disservice to teach as though they weren't.
I want to look at alternatives to the 'teacher pair' model as well.
And in relation to all this, I want to talk about the challenges of marketing dance classes that don't conform to these conventions.
But no time, no time! ARGH!