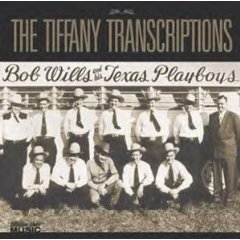 Suddenly, I want this Western Swing classic. I know most of the songs, either via jazz or my western swing faves.
Initially recorded for a furniture company to play in their shops (!), this collected set apparently has greater live and vivacity than their other recordings. I don't much care, so long as the band continues to remind me of the Hot Club of Cowtown… though it should be the other way around.
It isn't as hot here in Sydney as in other cities and I have largely recovered from the world's worst stomach virus. Three days of throwing up. Two days in bed. One day partly up and out of bed, mostly sitting or lying on the couch. Today I had a real lunch and kept it in my body. For about two hours. It was pretty cool, though – I had digestion going and everything. My ps are visiting. It's been hard. I have been foul. But then, I am ill. They're acclimated to Hobart and think this is hot. We know it's not in the 40s, so we think it's nice. Apparently it's broken 30 in Hobart this week.
I have recently begun saving water from my showers. The Sydney water restrictions aren't as tight or as well policed and publicised as in Melbourne, so collecting water makes me feel badass and way wicked. Also, it's free water for our new baby plants. I have plans for a rough tomato/basil patch near the compost bin. But the seeds didn't come from Eden Seeds, which is just plain weird. I will chase it up on Monday if I'm up to it.
Bought new songs on emusic yesterday. Suspect it's not so good to buy music when so trashed. But it could shake my collection up a little.
Just finished Alison Bechdel's Essential Dykes to watch out for. It's great, as you'd expect. Have eye on Fun House.
Humidity is high. But that's ok.